Jul 21, 2022
by Navicat
Data Synchronization
You are now able to choose not to preview the results and deploy directly. Navicat now offers two buttons:
Compare & Preview: preview the comparison results.
Compare & Deploy: skip the preview and deploy immediately.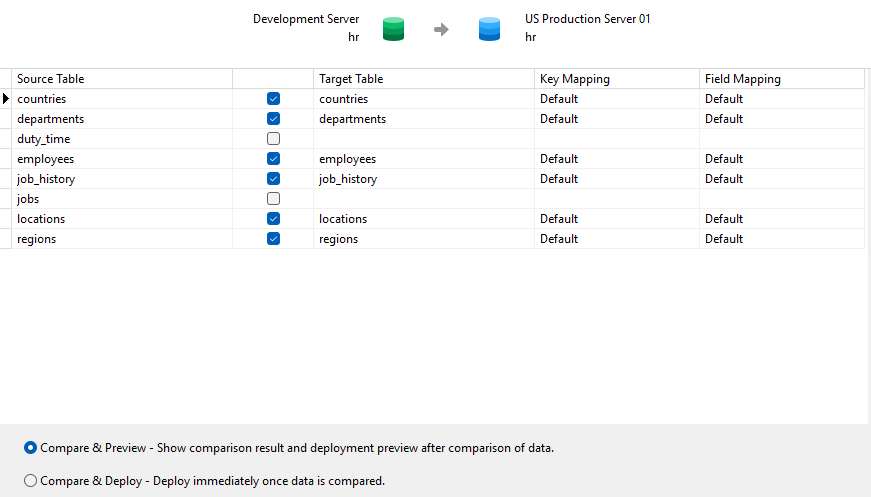 Dump SQL File
We've enhanced our Dump SQL File feature. The file created from Dump SQL File can now be opened in three ways:
Open…: open the file using Query Editor.
Open with External Editor…: open the file with different editors.
Open Containing Folder…: open the folder where the file located.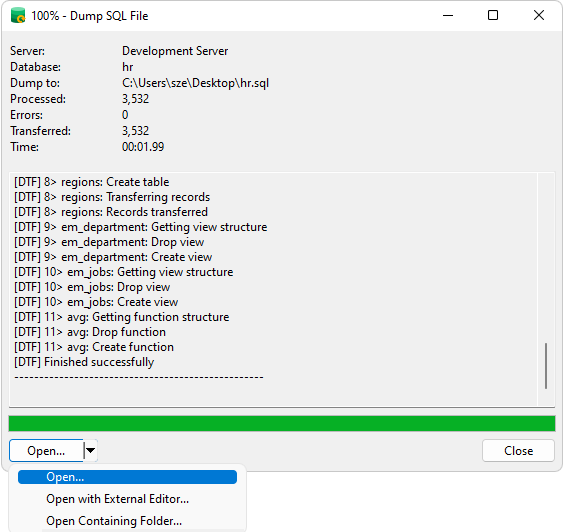 Miscellaneous
We think you will appreciate the improvement for asking to save your query before closing the window. Previously, this option was disabled by default. However, we now activate this option as default setting.