Technology Partners
Navicat partners with the leading technology companies to bring customers the best database administration and server monitoring solution.
Alibaba Cloud
Alibaba Cloud provides a comprehensive suite of global cloud computing services to help power and grow your business. Alibaba Cloud ranks as the third largest public cloud services provider globally and is the leading cloud provider in the China market.
How we work with Navicat?
Navicat Premium is typically installed on your desktop, and connects not only to on-premises databases, but also cloud databases like Alibaba Cloud (Aliyun). Aliyun removes the need to set up, operate, and scale a relational database, allowing you to focus on the database design and management. Together with an Aliyun instance, Navicat Premium brings you a high-quality end-to-end database development experience yet.
Amazon
Amazon Web Services (AWS) is a dynamic, growing business unit within Amazon.com. Since early 2006, Amazon Web Services has provided companies of all sizes with an infrastructure platform in the cloud. Using AWS, companies can requisition compute power, storage, and other services – gaining access to a global computing infrastructure that is the backbone of Amazon.com's multi-billion dollar retail business.
How we work with Navicat?
Navicat Premium is a multi-platform database administration software which provides an intuitive yet powerful GUI for Amazon Aurora database development and maintenance. Ranging from data management to data processing, users can access, as well as to perform and schedule tasks to run at regular intervals in Amazon RDS for Aurora directly from Navicat Premium.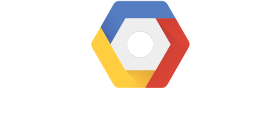 Google Cloud Platform
Google Cloud Platform is a cloud computing service offered by Google. It lets you build and host applications and websites, store data, and analyze data on Google's scalable infrastructure. For the past 15 years, Google has been building out the fastest, most powerful, highest quality cloud infrastructure on the planet. Google Cloud Platform offers world class technology.
How we work with Navicat?
Google Cloud SQL is a fully-managed database service that makes it easy to set up, maintain, manage, and administer your relational PostgreSQL and MySQL databases in the cloud. You can use Navicat Premium, Navicat for PostgreSQL or Navicat for MySQL to connect to Google Cloud SQL – to simplify database management, eliminating workflow disruption to leverage users' time and increasing productivity and efficiency.
MariaDB
MariaDB Server is one of the most popular database servers in the world. It's made by the original developers of MySQL and guaranteed to stay open source. Notable users include Wikipedia, WordPress.com and Google.
How we work with Navicat?
Navicat for MariaDB provides a native environment for MariaDB database management and development. It connects to local/remote MariaDB servers and work with MariaDB database servers from version 5.1 or above. Navicat for MariaDB supports most of the additional features like new storage engines, microseconds, virtual columns, and more. Find out more: https://mariadb.com/about-us/partners/navicat/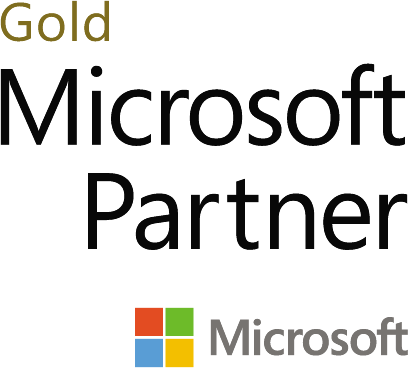 Microsoft
Microsoft is a technology company that offers a variety of products and services for businesses and individuals. Some of its most popular offerings include the Windows operating system, Microsoft Office suite, and cloud-based services like Microsoft Azure. Additionally, Microsoft provides database management solutions, such as Microsoft SQL Server and Microsoft Azure Database, which allow businesses to store, manage, and analyze large amounts of data.
How we work with Navicat?
As a Gold Microsoft Partner, Navicat works closely with Microsoft to provide database management solutions that are optimized for Microsoft technologies. With access to exclusive resources and support from Microsoft, we ensure that our software, including Navicat Premium and Navicat for SQL Server, is fully compatible with Microsoft SQL Server and Microsoft Azure Database. This partnership enables us to stay up-to-date with the latest trends and advancements in the industry, ensuring that our customers benefit from the most innovative and reliable solutions. Our Gold Microsoft Partner status is a testament to our commitment to excellence and to our ongoing efforts to deliver high-quality solutions that meet the evolving needs of our customers.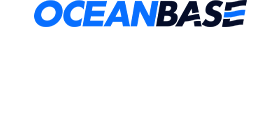 OceanBase
OceanBase is a native and distributed relational database that is 100% developed by Ant Group. It has been supporting the Double 11 Shopping Festival (the biggest online shopping festival in the world) for 9 consecutive years and is also the only distributed database in the world that has broken the world record in both the TPC-C and TPC-H benchmark tests. OceanBase has innovatively launched a new city-level disaster recovery standard of "Five IDCs across Three Cities". The database features high availability, high scalability, high compatibility, easy management, flexible deployment, and cost-effectiveness.
How we work with Navicat?
OceanBase Community Edition is a free, MySQL-compatible, open-source distributed database, which enables smooth migration of MySQL-based businesses to OceanBase. Navicat allows easy access to OceanBase Community Edition, providing a new choice of the management and development tool designed to help users improve their efficiency and productivity.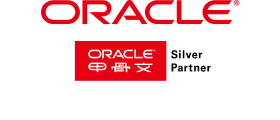 Oracle
Oracle offers an integrated array of applications, databases, servers, storage, and cloud technologies to empower modern business. For most companies, flexibility is critical. Oracle provides a wide choice of software, systems, and cloud deployment models—including public, on-premises, and hybrid clouds—to ensure that technology flexes to the unique needs of a business.
How we work with Navicat?
Oracle Cloud provides several Oracle Cloud Service deployment choices. With Navicat for Oracle, user can connect to Oracle Cloud and create, organize, access, and share information securely and efficiently. Navicat improves the efficiency and productivity of Oracle developers and administrators with a streamlined working environment.
Percona
Percona delivers enterprise-class software, support, consulting and managed services for MySQL, MariaDB, MongoDB and other open source databases across on-premise and cloud-based platforms. Percona optimizes databases to maximize application performance.
How we work with Navicat?
Percona Server for MySQL® is a free, fully compatible, enhanced, open source drop-in replacement for MySQL that provides superior performance, scalability and instrumentation. With Navicat, you can manage on-premises databases - Percona Server. It gives you new ways to build, manage, and maintain your databases. Together with Percona, Navicat brings you a high-quality end-to-end database development experience yet.
Become a Partner
Interested parties should submit the Navicat Partner Program Request Form.
Navicat Partner Program (Technology Partners) - Application Form
Thank you for your time to fill in the form.