Navicat On-Prem Server is an on-premise solution that provides you with the option to host a cloud environment for storing Navicat objects internally at your location. In our On-Prem environment, you can enjoy complete control over your system and maintain 100% privacy. It is secure and reliable that allow you to maintain a level of control that the cloud often cannot.
Ultimate flexibility.
Designed specifically for your security and compliance requirements.
Synchronize your connection settings, queries, models, snippets, chart workspaces and virtual group information across all your devices easily including Windows, macOS and Linux. Files stored in Navicat On-Prem Server will automatically show up on Navicat Family and Navicat On-Prem Server Portal so that you can get real-time access at anytime and from anywhere.
Ultimate control. Without limits.
Navicat On-Prem Server is installed locally on your own servers and behind its firewall. Everything is run on the server with no third-party access. You have full control of security and data ownership within your environments; Any changes, configurations and upgrades are done on your discretion.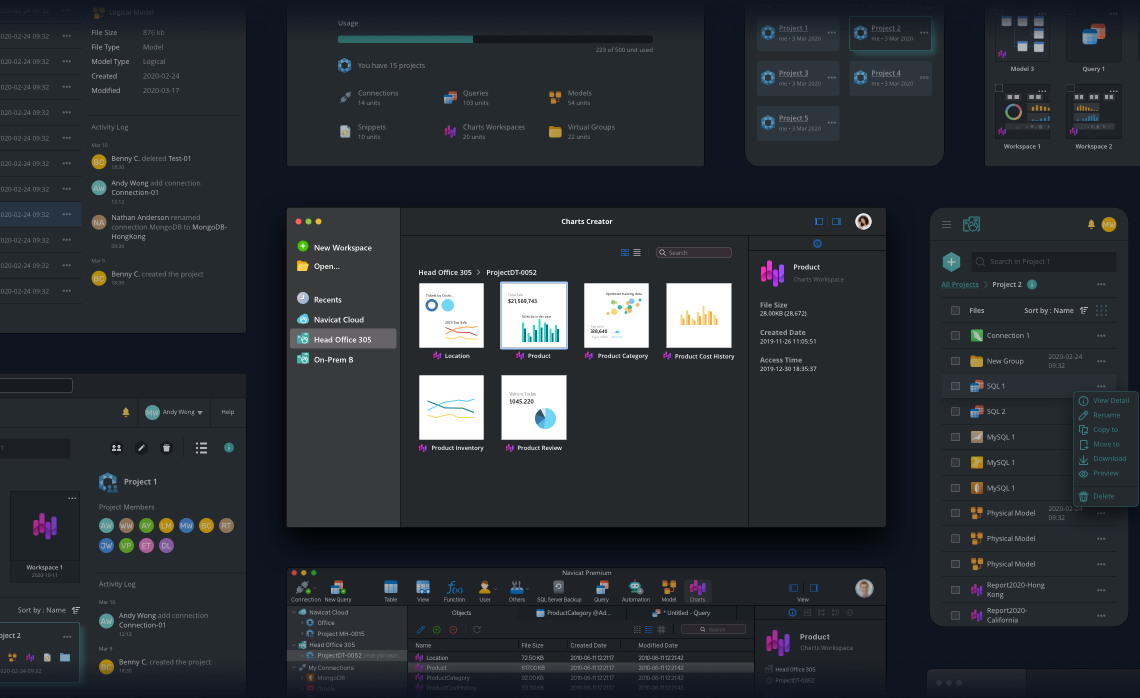 Work better together.
Navicat Family makes collaboration easy. Add all your Navicat On-Prem Servers in one Navicat so that you can access and manage your cloud servers within a single interface without having several applications being opened.

Create, organize and share files/projects in real-time with anyone, anywhere. Your files are always up to date, allowing everyone to work on the most recent version of a file.

You can take control of your project -- adding members you choose, defining the role of each member, and get visibility into your team activities from the Activity Log to align your team for greater productivity. Get your colleagues work together through our functionally rich, integrated and secure cloud services.
SMS / Email Notification
Get notifications on your servers' latest updates, security activities or project invitations by setting up SMS/Email server. Once notified, you can quickly diagnose and resolve your database issues.
Organisation
Set up user access rights and restrictions by assigning roles to local or external LDAP/AD users. Enable you to easily manage user accounts and their storage, user's permission levels, and more.
Web Portal
Monitor your cloud services and manage your files/projects all through one web-based interface. Information is presented in an intuitive and easily-accessible way.
Navicat Collaboration is built into every Navicat product.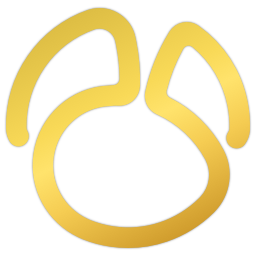 Navicat

Chart Creator

Chart Viewer

Data Modeler
Navicat On-Prem Server is available on all Navicat products and all platforms including Windows, macOS and Linux.
System Requirements

Windows

Microsoft Windows 8, Windows 8.1, Windows 10, Windows 11, Server 2008, Server 2012, Server 2016, Server 2019, Server 2022

macOS

Mac OS X 10.10 Yosemite, Mac OS X 10.11 El Capitan, macOS 10.12 Sierra, macOS 10.13 High Sierra, macOS 10.14 Mojave, macOS 10.15 Catalina, macOS 11 Big Sur, macOS 12 Monterey, macOS 13 Ventura, macOS 14 Sonoma

Linux

Red Hat Enterprise Linux 6.6 or later, CentOS 6.6 or later, Oracle Linux 6.6 or later, Fedora 20 or later, Debian 8.0 or later, SuSE Linux Enterprise 12 or later, Ubuntu 14.04 LTS or later, openSUSE 42.x or later, Amazon Linux 2

Docker

Docker 17 or later

Free BSD

FreeBSD 10.4 or later
Supported Browsers

Firefox
(Latest Version)

Chrome
(Latest Version)

Microsoft Edge 39 or later

Safari 9.1.3 or later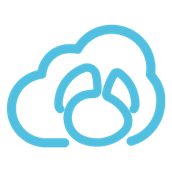 Is Navicat Cloud better for my team?
Navicat Cloud offers a central space for your team to store Navicat objects. Share your files easily with multiple devices to support collaboration with your coworkers from anywhere, on any device.
Learn More >