Navicat 15
More powerful. Made to visualize data and insights.
Enhanced for complete flexibility.
Navicat 15 comes with numerous improvements and features to address your database development needs. With over 100 enhancements, Navicat gives you new ways to build, manage, and maintain your databases.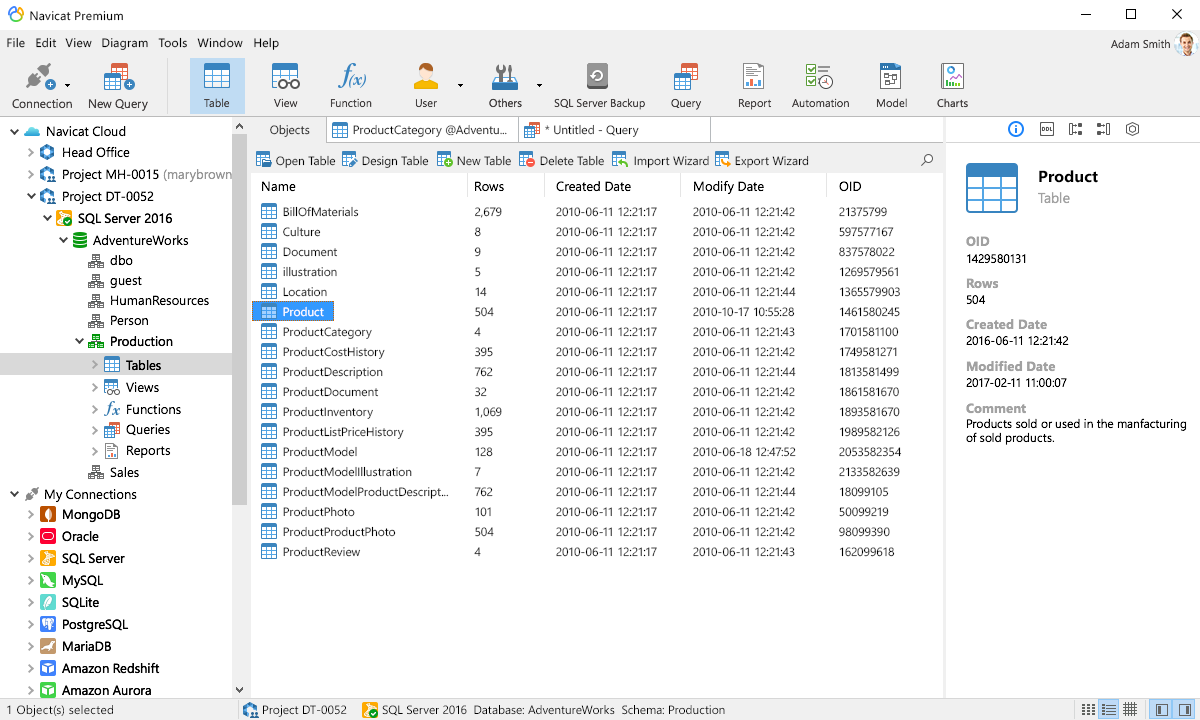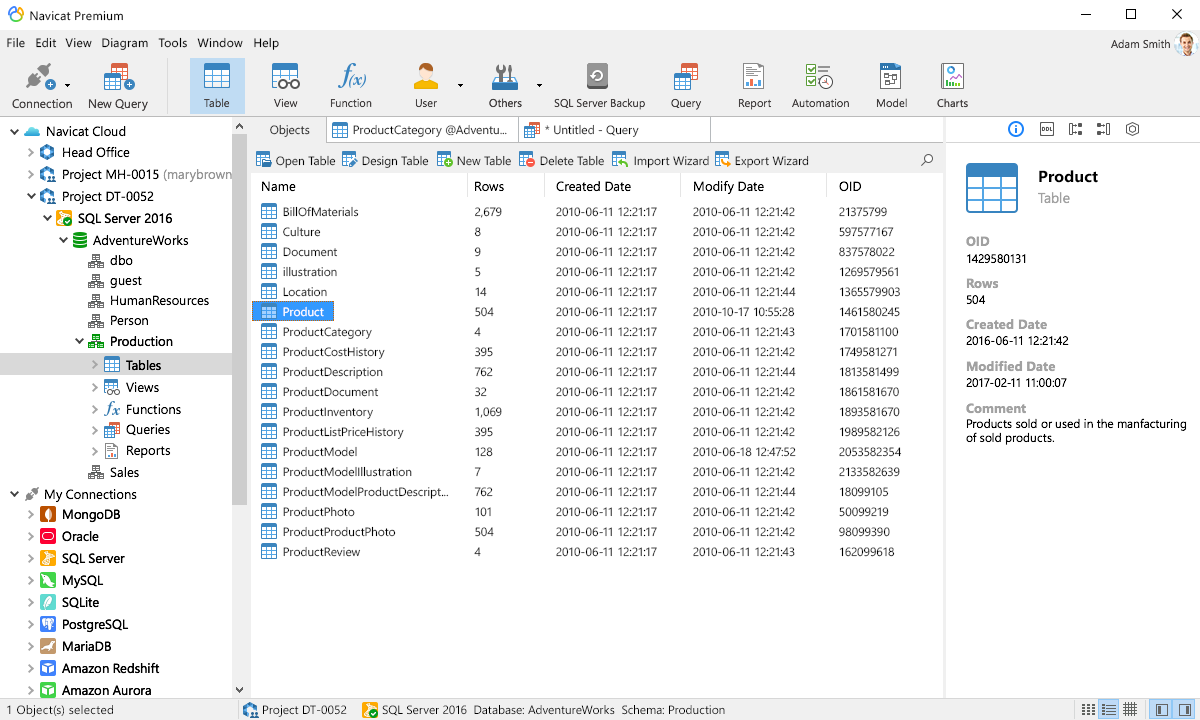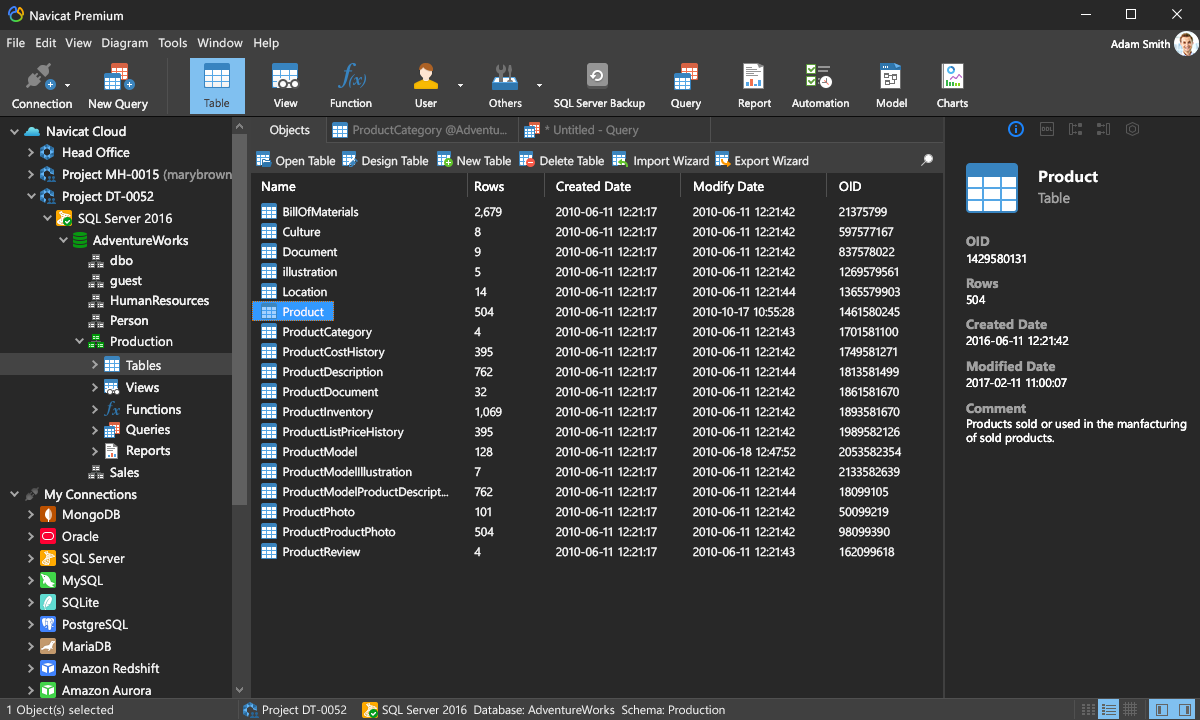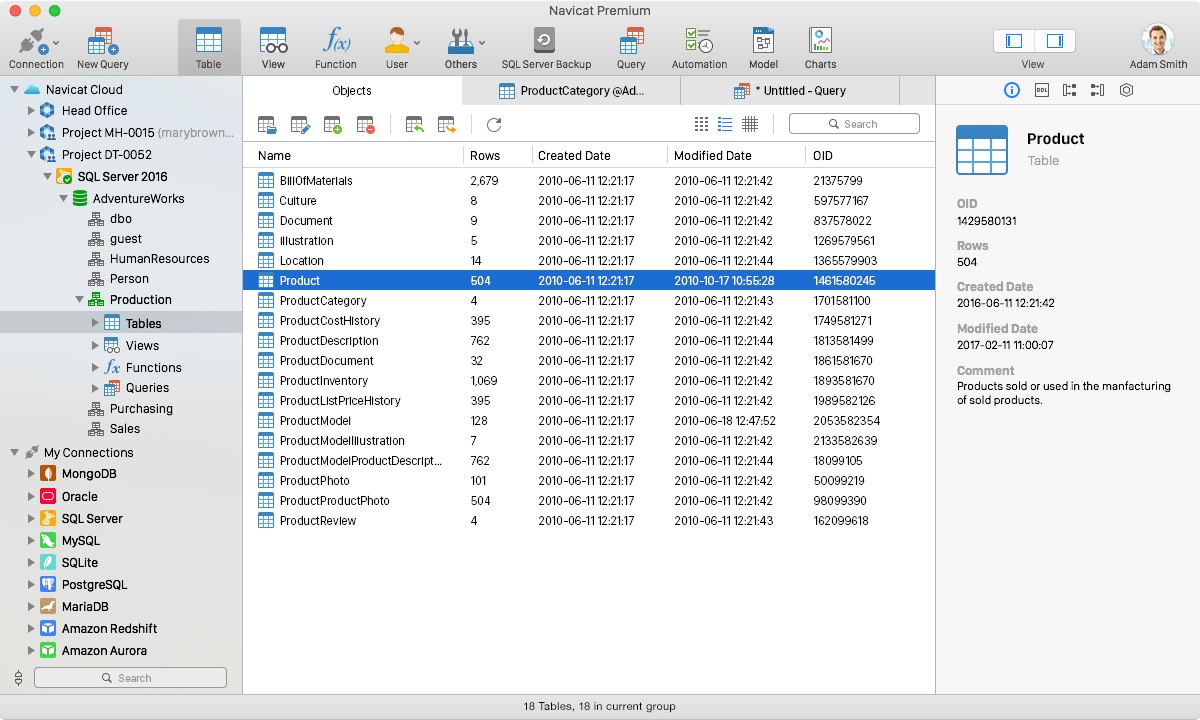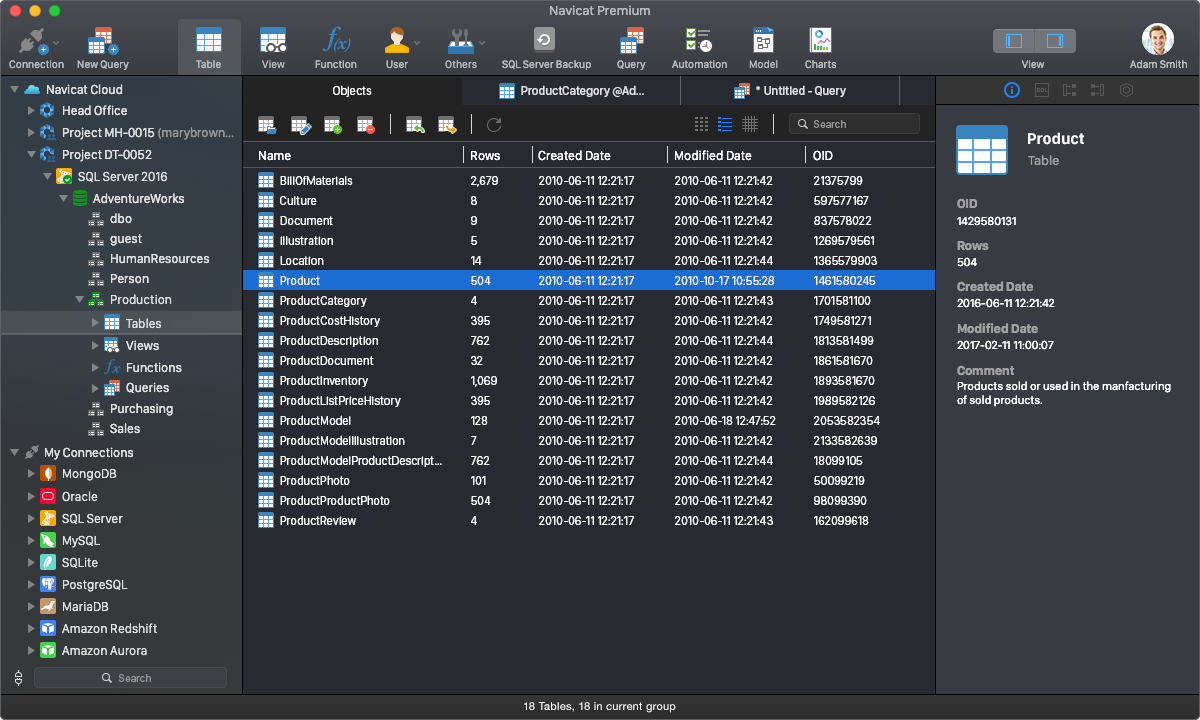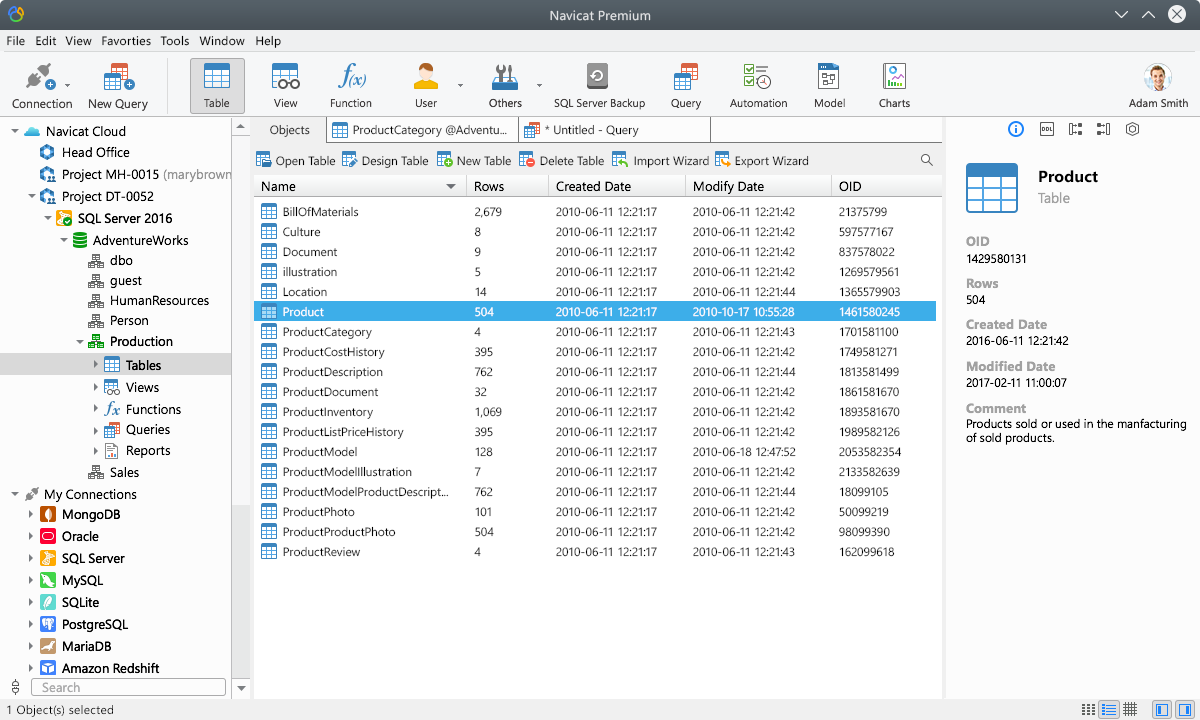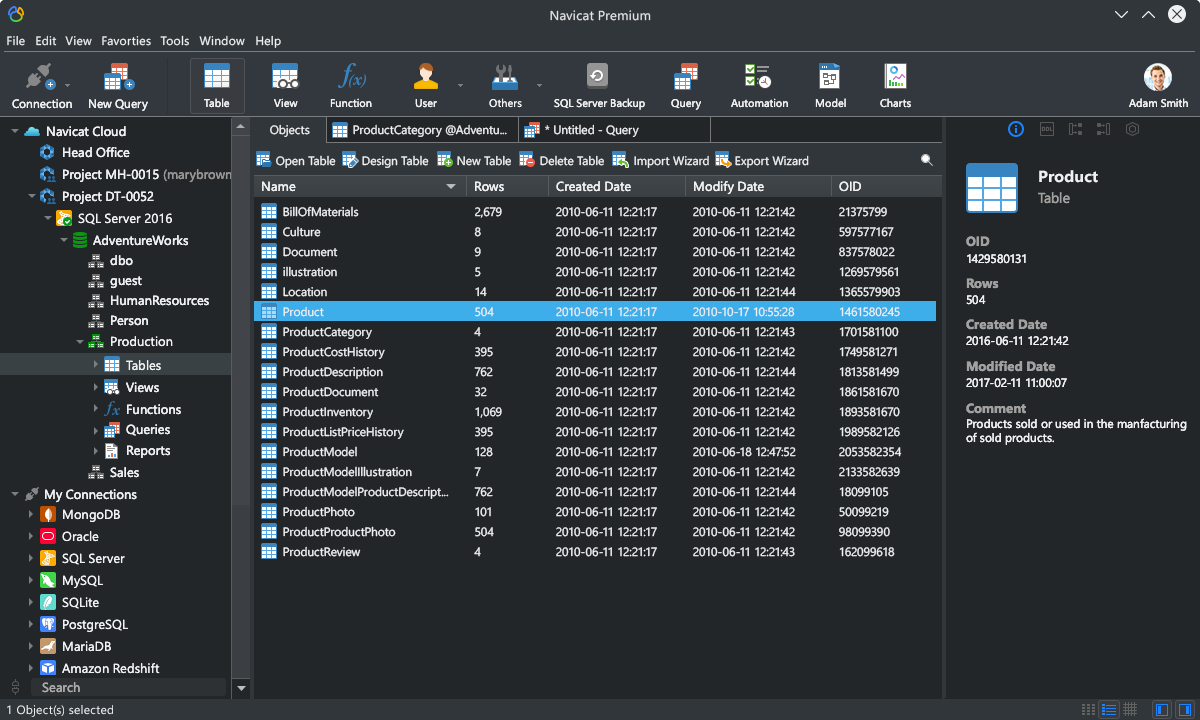 Smart Charts
Understand your data better.
Our new data visualization tool enables you to transform your data into effective visualizations to identify trends, patterns and outliers. Simplify data analysis and share your workspaces to colleagues for better support your business decisions and strategies.
Dashboard
Build an interactive dashboard to display a collection of your charts. Combine multiple views of data to get richer insight. You can also create separate dashboards for different topics that you would like to track.
Simple steps to create chart
Create a meaningful chart will never be challenging in Navicat 15. It's just as easy as 3 simple steps to create an easy to read chart.
Step 1: Specify the data source that the chart uses.
Step 2: Build your chart.
Step 3: Present your charts in dashboard.

Advanced Charts
Navicat 15 supports 20 chart types. Pick the best-fitting one to ensure your data is clear and accurate presented.
Scatter
Heatmap
Treemap
Trend / KPI
Control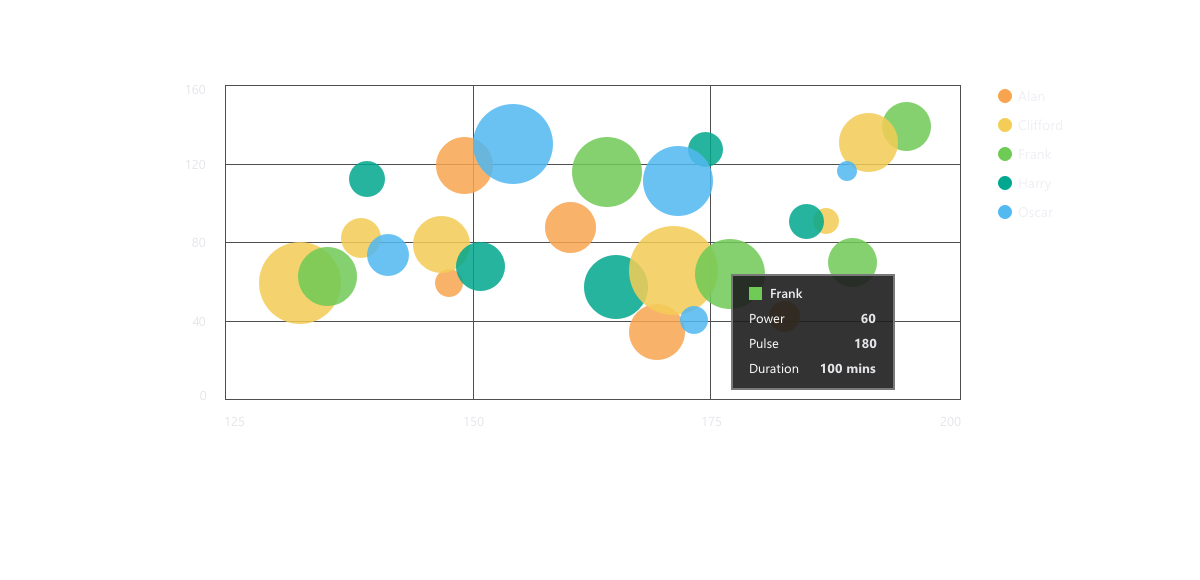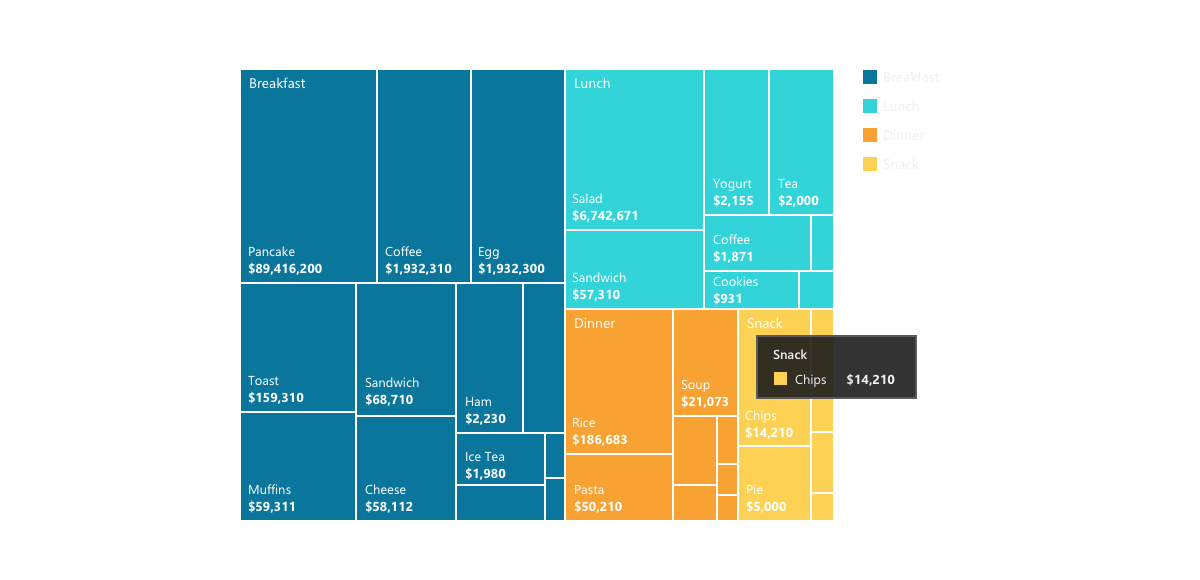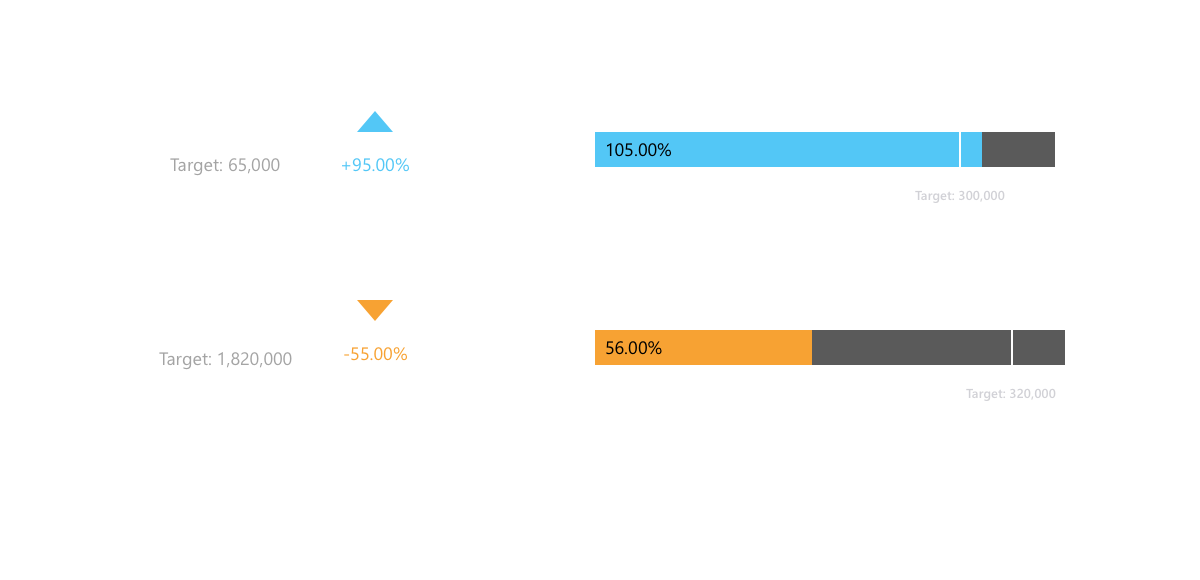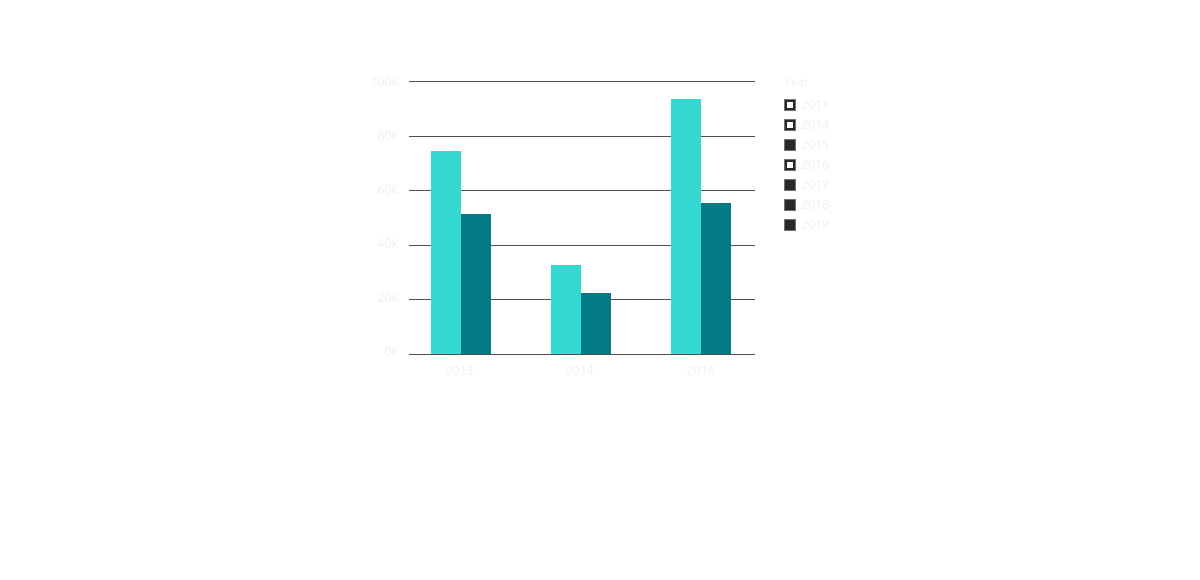 Powerful Data Transfer
Send large files to anyone.
We are bringing a new experience along with a number of new functions to Data Transfer. Our new design comes with an intuitive interface for customizing the fields and specifying the number of rows you wish to transfer. More importantly, Navicat 15 can robustly and quickly transfers massive amounts of data. So you can accomplish complex transfers faster than ever before.
Query Builder
Build your queries faster and visually in new UI.
A new approach for SQL writing is released in Navicat 15. Our new SQL Builder embeds an incredibly easy-to-use and an even more intuitive syntax panel for constructing your SQL statement. Navicat 15 not only allow to add subquery to further limit your query results, but also preview the query you are working on and make modification once you locate any syntax errors are made.
New Data Modeling Tool
Compare objects before syncing your databases.
Navicat 15 introduces a new mechanism for Synchronize to Database function. It provides an easier and more intuitive way to visually compare and identify the differences between model and database. And it shows side-by-side DDL comparison that makes it easy to locate all the object differences. Choose and reorder your synchronization scripts to update the destination database.
Stay focused on your work
Dark mode support has arrived in our version 15 update. Navicat now supports both light and dark interface styles. You can show a dark mode version as your default viewing preference.
Bringing native Linux capabilities to Navicat 15
Native Linux support is now added into our Navicat family. You can enjoy a UI that better matches with user experiences of the Linux system. At the same time, our Linux edition is now available for SQL Server users and provides higher stability and performance than ever.